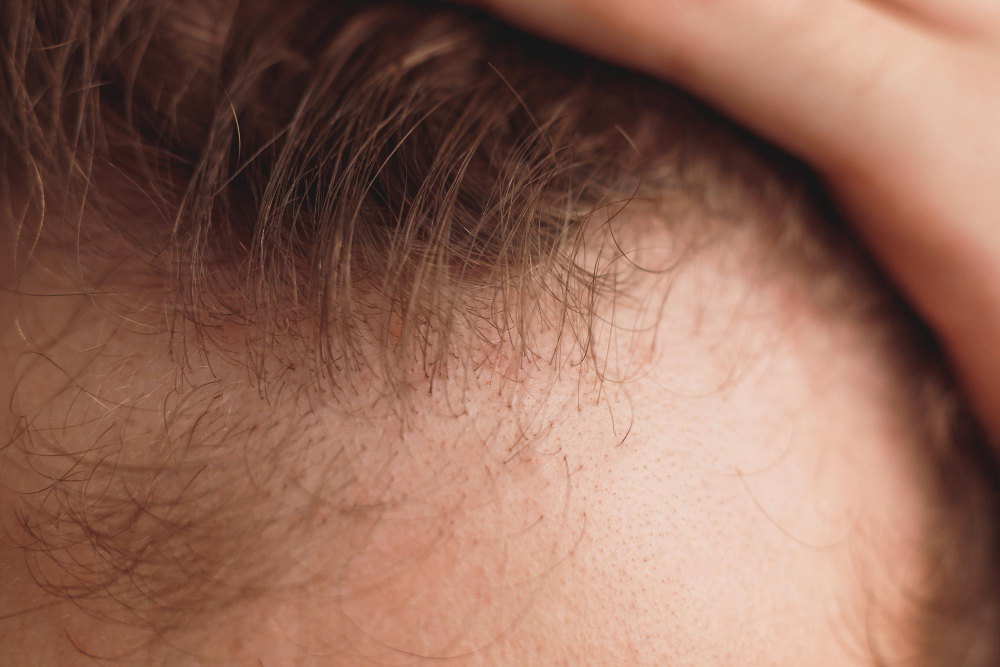 What is mesotherapy?
In 1952, the French doctor Michel Pistor developed mesotherapy, a minimally invasive therapy for pain relief.Mesotherapy is a cosmetic procedure in which vitamins, minerals, and growth factors are introduced into the skin by using special mixtures. It stimulates cell regeneration where it is placed by encouraging cell growth.
It has grown to be one of the most popular cosmetic surgery techniques over time. Reduction of fat tissue in specific regions, elimination of cellulite, tightening of the skin, body contouring, treatment of marks and scars, and preventing hair loss are only a few examples. Each kind of application requires its drug or solution.
Mesotherapy before and after FUE hair transplantation
Mesotherapy before FUE hair transplantation helps to preserve the existing hair, thicken the strands, create vibrant and lustrous locks, and prevent hair loss issues.
Mesotherapy, which is a therapy that uses injections of mineral and amino acids and stinging/heat therapy (mesotherapy), aids in the healing and regeneration of transplanted hair. It promotes angiogenesis (new blood vessel formation) by accelerating wound healing and supplying the transplanted hair grafts with growth factors, stimulating them. It has a beneficial impact on the thickness and texture of your hair.
How is mesotherapy applied?
Injections to the afflicted regions are used in the treatment of fibromyalgia. Before injections, your doctor will administer local anaesthesia to the treatment site. Your doctor decides the quantity of each infusion, and only then does mesotherapy enter under the skin.
Will I feel pain during the mesotherapy procedure?
A pain reliever and anaesthetic cream are applied to the skin before the operation to make the patient as comfortable as possible. However, the patient may experience discomfort in the form of a bit of pain, depending on their pain threshold. The tiny needle ends used for mesotherapy are incredibly narrow and pointy.
THE EFFECT AND BENEFITS OF MESOTHERAPY ON HAIR
It helps to protect the existing hair. Mesotherapy is a far more successful approach for treating hair loss than topical hair care treatments. When applied to the issue of dandruff, successful outcomes have been observed. It aids in the maintenance of hair colour and prevents/delay the process of bleaching. Strengthens, protects, and revives hair. It keeps the hair healthy for longer. We may use it to thicken and strengthen hair strands.
How many times should a person have mesotherapy after sapphire hair transplantation?
Mesotherapy can be used for people suffering from hair loss issues, those who are genetically predisposed to it, or those who have experienced sudden hair loss due to diet. The therapy is effective. In addition, mesotherapy is successful in individuals with weak and damaged hair and persons experiencing delayed hair growth. Mesotherapy is safe for use in all ages of patients. Unlike PRP treatment, you may utilize it safely in those with autoimmune diseases.
WHO IS ELIGIBLE FOR MESOTHERAPY?
Patients with a history of cancer, diabetes, anticoagulants, or breastfeeding should not have mesotherapy. Patients who wish to undergo mesotherapy treatment should notify their physician about any medicines they take and whether they have any medical conditions.
MESOTHERAPY IN TRANSPLANT HAIR ISTANBUL CLINIC
At Transplant Hair Istanbul Clinic, physicians use mesotherapy after completing the required training and establishing a reputation worldwide. You thoroughly investigated the patients' medical histories before treatment. Patients are informed in full about all aspects of the procedure and can contact their doctor at any time to ask any questions they may have. You are sent home following your treatment with instructions from your doctor.