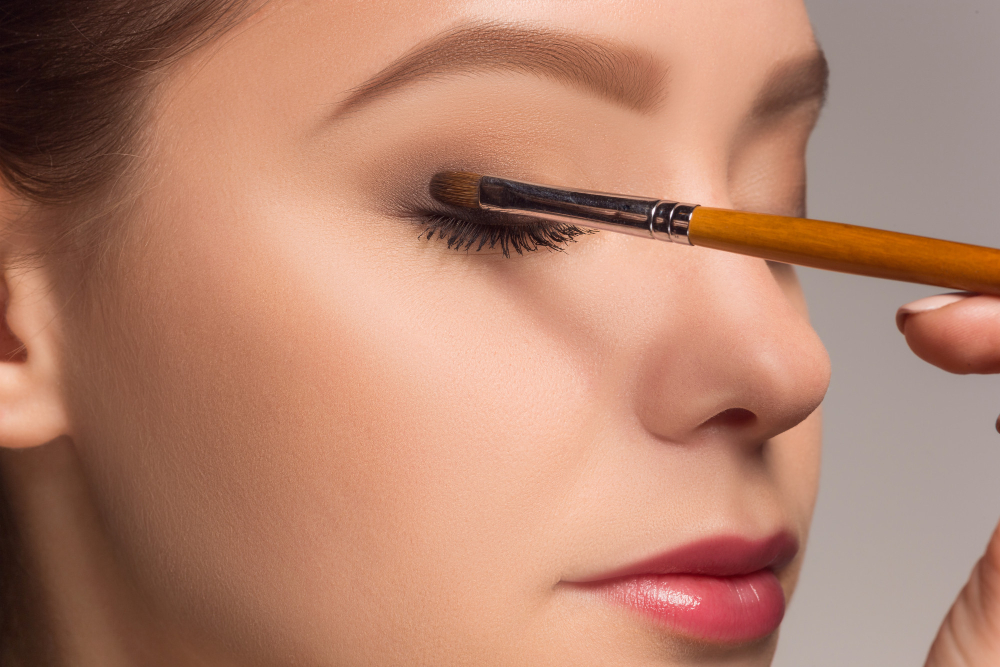 Eyebrow and Women
Women have been grooming their brows for millennia. According to a study, our brows reflect who we are to the person in front of us, and they play a significant part in how we show our emotions daily. In today's society, where appearance is more important than at any other time in history, with the widespread usage of social media, many women devote much time and effort to making their brows appear precisely as they desire.
Unplucked and unshaped brows can have about 1200 hair follicles. The number of unplucked and unshaped eyebrow follicles may drop to around 200 for always groomed. Unfortunately, some illnesses, medication treatments, and incorrect cosmetic applications can cause eyebrows to be thinned and misshapen due to aesthetic issues.
Today, both women and men value beautiful and perfect appearances. One of the most attractive operations for women is the Micro FUE eyebrow transplantation in recent years. are frequently seen as a sign of power for males in some cultures, and particularly the world's top corporate executives have micro FUE brow surgery.
Today, with the FUE eyebrow transplantation technique, you can create wonderfully and impressively beautiful eyebrows that match your face's expression.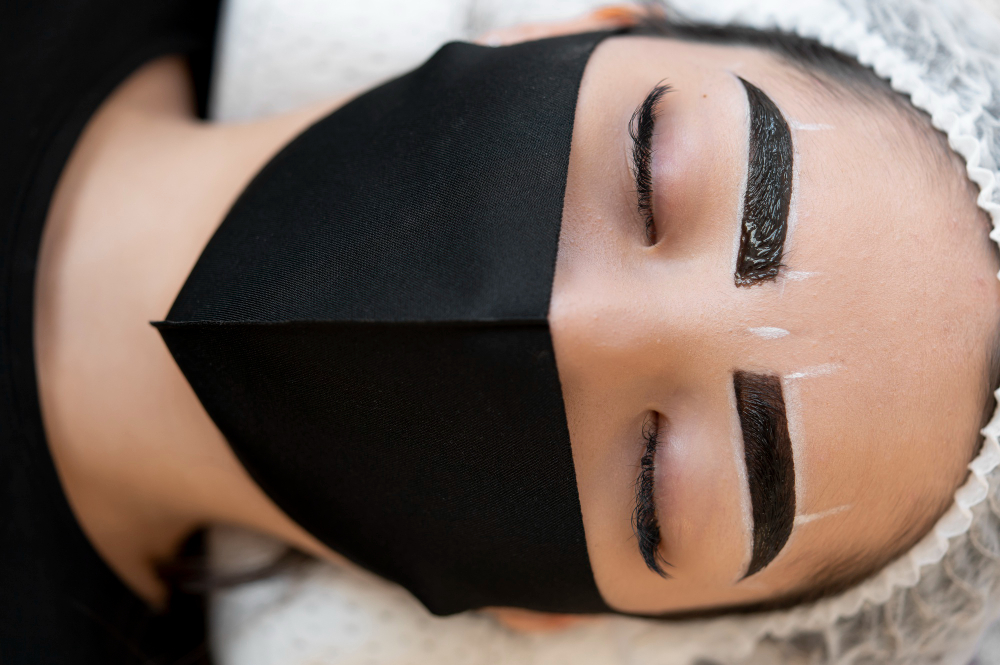 What is Eyebrow Transplantation?
The ability to create a lovely appeal to the brows, which has been available to some extent in the cosmetics industry, has grown considerably over time. Eyebrow transplantation has become the latest trend for achieving the desired look to your eyebrows, with the rapid development of micro FUE technology in recent ten years.
The popularity of micro FUE brow transplants has been on the rise in recent years, owing to some well-known personalities such as Meagan Good. She had a micro FUE eyebrow transplantation and revealed it on social media. Eyebrow transplantation is one of the most demanding cosmetic surgery treatments today.
Eyebrow restoration is carried out under local anaesthesia. While individuals with greater pain tolerances may feel discomfort while receiving local anaesthetics, this discomfort is minor. Following the application of local anaesthetic, the eyebrow transplantation treatment is entirely painless. In eyebrow restoration, thin grafts obtained from the back of the ears via the micro FUE technique are implanted into the brows. Eyebrow transplantation is a straightforward procedure that takes a few hours. It's ensured that the individual gets the attractive eyebrows they've always desired. It offers a far more natural and beautiful look than the tattoo method employed by some individuals who have trouble with their brows. If appropriate care is given, it is a long-term solution.
How is Eyebrow Transplantation Done?
In terms of technique, brow hair transplantation is identical to hair transplantation. Because the number of grafts to be transplanted is small, the process takes less time (2-3 hours). It's done under local anaesthesia. Before transplanting, local anaesthesia is used on the patient twice. Although little pain is felt during the operation, patients do not feel any pain afterwards when it comes to aftercare. Allows them to have a pleasant root transfer without feeling anything during surgery.
Our specialists at Beauty Forensics thoroughly analyze each patient's specific needs before beginning the surgery. During the consultation, our doctors evaluate the patient's expectations for a brow transplant operation and strive to find the best solution to satisfy them. The golden ratio calliper is used to determine an appropriate eyebrow shape that fits the patient's facial features after local anaesthesia is administered to the brow region. Local anaesthesia is first used on the brow region. Because only a few numbers would be required, the surgeon uses the sapphire FUE technique to initially open up (incisions) channels (sapphire FUE method).
In this manner, the necessary number of grafts can be precisely determined, and excessive donor graft removal is avoided. The risk is reduced by limiting the duration of the grafts outside the body. After that, the ladies' donor area's hair is shaved using a window to hide other lengthy hair, and local anaesthesia is used in this area. Micro FUE technology is utilized to remove grafts from the donor region and promptly transfer them into previously created channels
The patient's needs and care instructions are outlined during the dressing's completion and discharge. The patient is discharged following the operation. On the following day (or 2nd day), s/he is invited to the clinic for follow-up evaluation. Although each individual's adaptation period varies, it generally takes between 1 and 2 years.
Eyebrow Transplantation Prices
Even though eyebrow transplantation is thought to be a short-term and straightforward surgery, it must be done by an expert surgeon because of its cosmetic appearance and expression. Today, eyebrow transplant pricing has become one of the most pressing issues among surgeons. Many clinics use the per-root price calculation method; others perform your operations without any graft limitations after them.
Please contact your patient representative to obtain fast facts regarding the eyebrow transplantation technique implemented at Transplant Hair Istanbul Clinic. Our specialist patient supervisor will contact you as soon as possible to provide you with operation information and prices.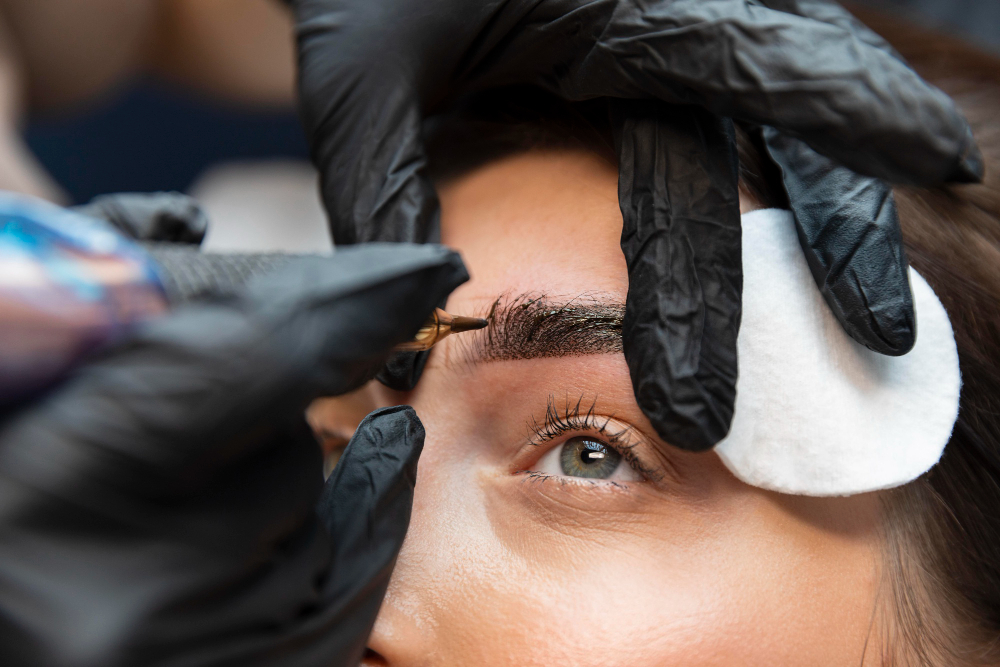 Who is Eligible for Eyebrow Transplantation?
Eyebrow transplant surgery can be performed on anybody who may benefit from it. The following are some of the most frequent reasons for requesting eyebrow transplant surgery today.
Who are joyless with the look of their brows, whose brows are sparse: Most of the time, eyebrow form and rarity are hereditary, although improper eyebrow extraction techniques can cause it. Our patients who complain about this difficulty will find brow transplantation a long-term solution.
Eyebrow loss problems: Various diseases, medication treatments, and wrong cosmetics applications can cause eyebrows to fall out. You will permanently cure the patient of this problem after undergoing eyebrow transplant surgery that takes approximately two to three hours.
Those who lost their brows due to accidents or diseases: Unfortunately, due to some mishaps and injuries caused by these events, permanent flaws in the brow shape may develop. Eyebrow restoration is the most natural way to address this issue. Eyes that have been transplanted can be completed, and scars formed in the eyebrow area can be concealed with eyebrow transplantation.
The Best Eyebrow Transplantation Centers
The essential thing that a person can do before selecting the finest eyebrow transplant hospitals is to research the medical history of the physician who will carry out the brow restoration surgery. During eyebrow transplants, it's critical to direct the growth of follicles appropriately. You may attain an unnatural result if strands are not handled properly, and it is immediately seen by everyone who sees it. As a result, picking a surgeon with experience in their field is critical.
Customer comments must be considered in this case. Another major problem will be patient feedback once you've learned about the doctor. In general, patient remarks regarding a clinic and a patient's satisfaction with both the physician and the clinic's service indicate that you are one step closer to selecting the appropriate facility.
TRANSPLANT HAIR ISTANBUL CLINIC offers Eyebrow Transplant without Shave
The Hair Transplantation Clinic in Istanbul promises realistic outcomes to a patient. Our expert specialists and patients collaborate throughout the pre-procedure planning process.
Transplantation of eyelashes is a procedure that will immediately impact the expression and appearance of the person. As a result, it must be undertaken by experts who can give precise instructions and angles to each hair follicle. The expert team at Transplant Hair Istanbul Clinic has made inevitable that many clients received attractive, natural-looking brows after undergoing hundreds of eyebrow transplantations.
We understand the importance of hair for women. Therefore we spend more time removing grafts from the donor region without shaving as usual. Some grafted fragments will be unintelligible to others. And in 10-15 days, you'll have your ideal brow shape back.
Please don't hesitate to contact Transplant Hair Istanbul Clinic for further information and pricing on eyebrow transplantation.