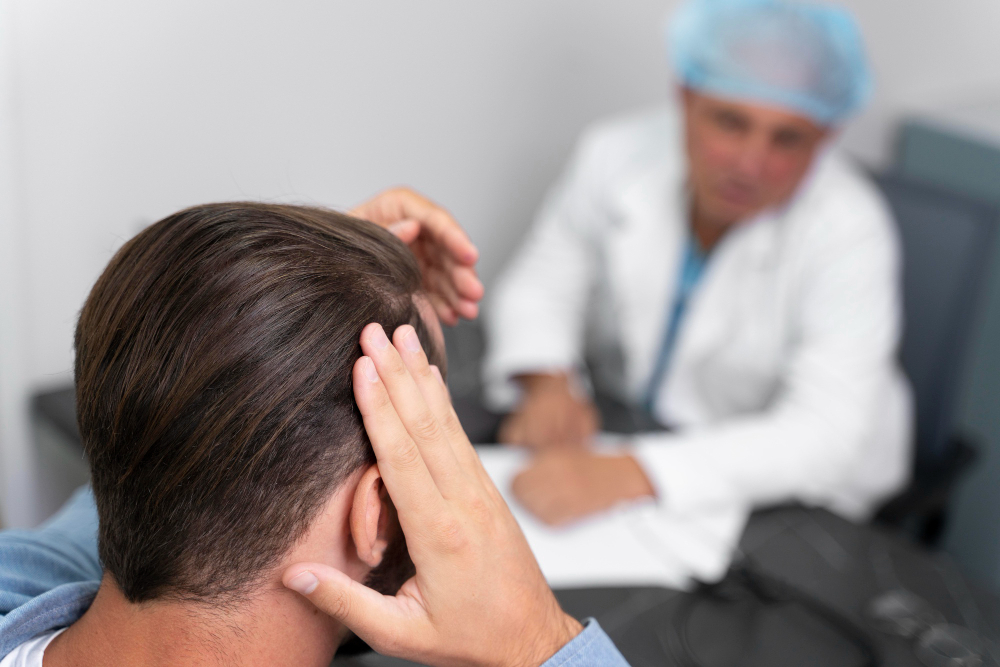 Hair transplantation entails taking grafts from the back of the head and transferring them to regions with empty spots. The density of the transplanted area is one of the most important criteria for a successful micro FUE hair transplantation outcome. Even though all other conditions are perfect, there may be no satisfactory outcomes if the transplanted hair density is insufficient.
Body Hair Transplantation
Hair loss may be irreversible if insufficient hair density is found in the back of the head/donor region. At this point, the Body Hair Transplant/Transplantation technique is utilized, and hair grafts from the person's chest, back, or beard are transplanted using this method.
The FUE hair transplantation technique is used for scalp-to-underarm hair restoration. The person's chest region is inspected to determine whether they are qualified for this treatment. This method alone may not result in a successful outcome in individuals with little donor area at the nape of their neck.
There are various hairs in our bodies, including those in different places and at diverse stages of development. Compared to the head's hair, these are distinctively different in form and length, especially in their roots. Hair other than on the head has a unique curl depending on where it is found.
The beard is the hair that is closest structurally to the hair on your head, although they often have a single root structure and can develop rapidly. As a result, hair transplantation from the beard is the first choice in body hair restoration. Hair transplantation from the beard has shown to be successful with appropriate planning. Hair in other locations is generally thinner; it develops slowly and does not reach the same heights as a hair on the head or beard. As a result, surgeons avoid transplanting from these areas unless essential.
Who is eligible for body hair transplantation?
Some factors are considered while selecting whether or not to perform body hair transplants.
Suppose it's thought that you can obtain enough density from hair taken from other areas of the body.
If your donor region at the back of your head is insufficient as a source area in hair transplantation, you may have a Hair Transplant treatment with the Body Hair Transplant procedure. The doctor evaluates the areas where the grafts will be taken to determine whether a patient is eligible for hair transplantation with body hair. If the density of the hair in these regions is good, and its texture resembles or is of high quality, the surgeon can approve body hair transplantation for individuals like this.
If these two criteria are not met simultaneously, body hair transplantation is not performed.
Planning Body Hair Transplantation and Deciding on Body Hair Transplantation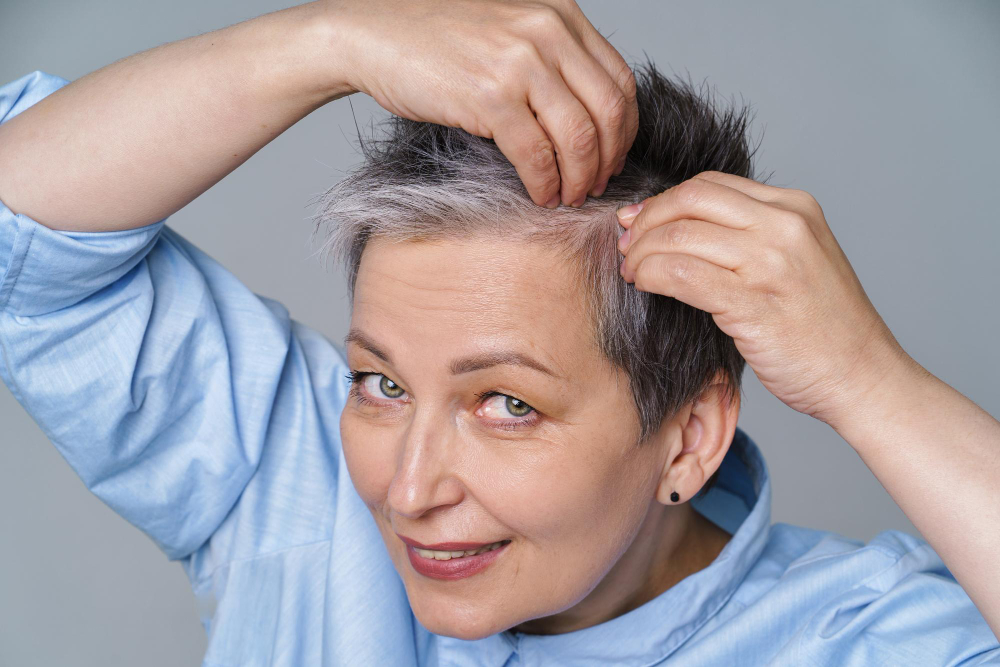 Every successful Sapphire FUE hair transplant has a thorough groundwork of planning. The area where the hair will be transplanted is determined, and the number of grafts to be placed in this region is calculated with the equation: (desired graft density) x (cm2).
Although the number of grafts taken from the donor region can be estimated mainly before the transplantation is completed, it may be necessary to modify the operation plan based on the number of grafts taken in some instances. If sufficient grafts cannot be obtained from the donor area, the surgeon may opt for body hair transplantation; otherwise, they will decide to stop.
How is Body Hair Transplantation Performed?
The Follicular Unit Extraction technique is the same as other hair transplantation. Local anaesthesia is used in the donor region. According to their pain threshold, individuals may experience discomfort during regional anaesthesia, which generally lasts 1-2 seconds. After that, there should be no pain while performing the FUE procedure. The time required for a follicular unit extraction is less than that of a conventional donor region transplantation.
When Does My Hair Grow After The Body Hair Transplantation?
It is critical to distribute the body grafts across the donor area's grafts using the Micro Fue approach. Assume the body grafts are transplanted in a specific location. Because of this, this region will appear odd and unintentionally because body hair will be different from typical hair.
Hair transplanted through body hair transplantation grows in the first three weeks, like FUE hair transplantation. Shock shedding begins three to four weeks after the operation, and the transplanted hair vanishes by nearly 90% within a few months. New hair starts to grow again six months after the procedure is completed. 70-80% of the effect may be seen at year's end. It maybe take anywhere from 1.5 to 2 years for the full benefit to become apparent.
BODY HAIR TRANSPLANT IN TRANSPLANT HAIR ISTANBUL CLINIC
Hair Transplant Istanbul Clinic patients can expect realistic outcomes, and patients are not informed about the number of grafts or the hair transplantation's success. Doctors perform a hair transplant planning before the procedure is an aesthetic operation, and what you want is critical, but it's also a good idea to follow your doctor's advice.
One of the essential elements in the planning stage is the evaluation of the patient's neck, head, face, and hair follicles and explaining all potential outcomes that the patient may experience, no matter what. Patients feel deceived and let down if they do not receive accurate information, and it is always preferable to seek expert assistance from clinics you are comfortable with.
Transplant Hair Istanbul Clinic's hair transplant surgeons wait for the number of grafts obtained from the standard donor area to verify if body hair transplantation is appropriate and then direct the procedure as required by the patient. All personnel who will participate in the procedure must have medical training in hair transplantation, and professionals with expertise in their fields manage the entire process. Transplant Hair Istanbul Clinic guarantees its patients that it covers these criteria, which are critical to the surgery's success. Many people from all around the world have already benefited from Transplant Hair Clinic services and have had excellent outcomes.